Duramax vs. Powerstroke: Which Diesel Engine Is Best for Your Needs?
Mar 1st 2022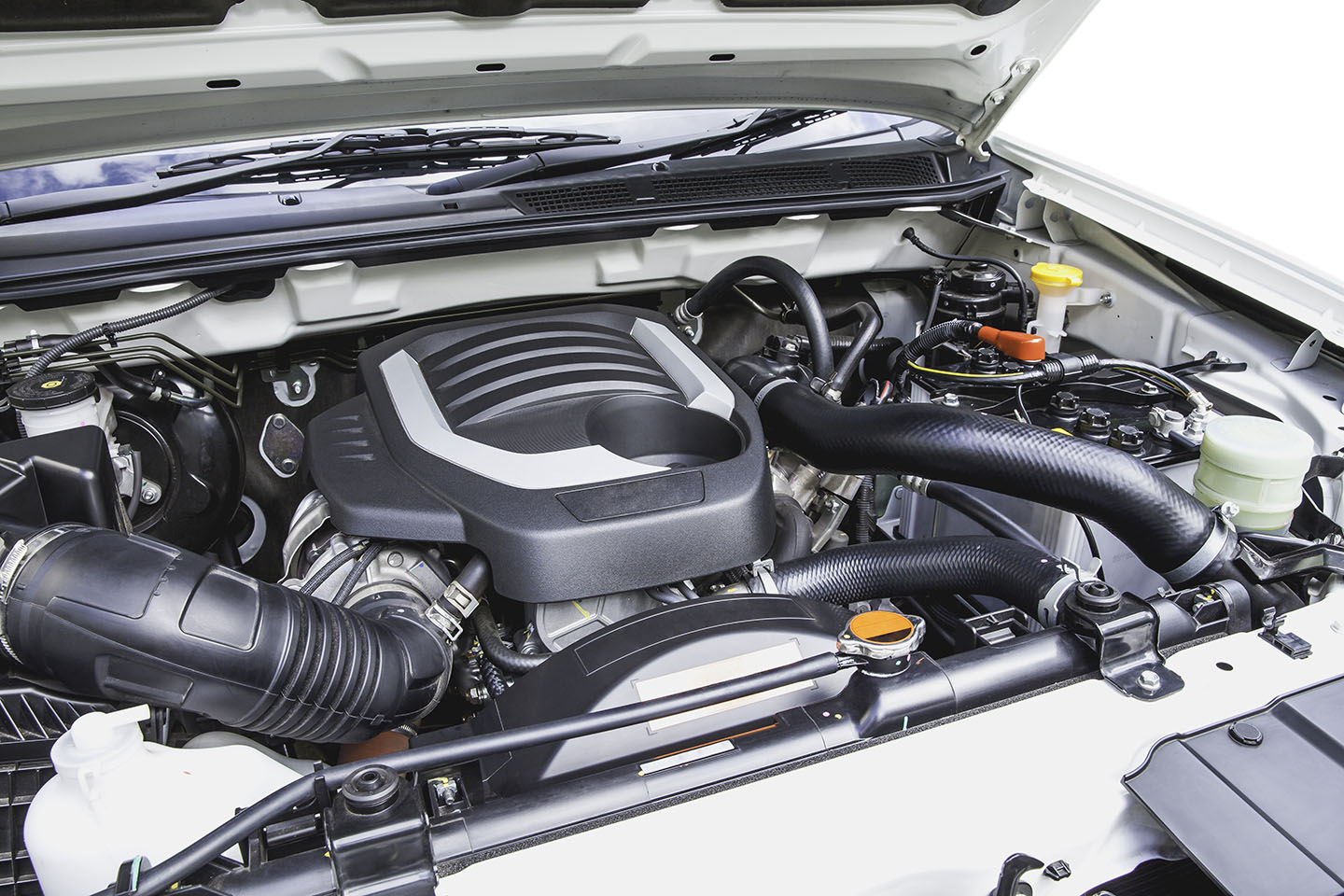 If you're going to drive a diesel truck, you'll need to choose between a Duramax, Powerstroke, and a Cummins engine. Cummins engines are known for being the best at towing, but Duramax and Powerstroke offer their fair share of benefits as well. They are used in GMC and Forddiesel trucks, respectively, and both will serve you well on the road. Choosing between the two all depends on your driving needs. Learn about the difference between these two types of engines to make an informed decision.
Duramax vs. Powerstroke: An Overview
Ford has been using the Powerstroke engine for decades. The first Ford diesel to feature a Powerstroke came out in 1994. The 7.3L Powerstroke dominated the industry for over a decade until the company was forced to phase it out due to changing emission standards. Ford replaced it with the 6.0L Powerstroke in the early 2000s, but it was plagued with issues, including failing EGR coolers and valves, a malfunctioning fuel injector control module (FICM), and head gasket failure. Drivers often had to replace their EGR coolers before the issue spread to other parts of the engine.
Ford later released the 6.7L Powerstroke to address these issues. The new model features a better EGR cooling system with reinforced valves, a better fuel injector control model, and better gasket heads. It also comes with one large variable geometry turbocharger for improved turbo performance. It's also compatible with B20 diesel, which is a mix of 80 percent standard diesel and 20 percent biodiesel.
The Duramax doesn't have as long of a track record as the Powerstroke, but it still has its fair share of fans. The first Duramax, 6.6L LB7, was released in 2001 and was later upgraded to the LBZ in 2007, which offered improved power and efficiency. This was eventually replaced with the LLM in 2011.
However, the latest Duramax is the 6.6L L5P, which hit the market in 2017. It comes with better boost pressure, lower exhaust emissions, and a better cold-start system for preserving your glow plugs.
For the purpose of this guide, we'll compare the Chevy 6.6L Duramax Diesel to the Ford 6.7L Powerstroke Diesel, two of the most common engine types on the road today. The 6.6L Duramax is available on the Chevy Silverado 2500 and 3500, while the 6.7L Powerstroke is used in Ford Super Duty pickup trucks.
Shop for Replacement Diesel Particulate Filters Online
Factors to consider:
So, how do the latest Duramax and Powerstroke engines stack up?
Torque and Towing Capacity
When it comes to hauling and torque, Ford's 6.7L Powerstroke takes the edge. If you equip a FordSuper Duty with a 6.7L Powerstroke, you will get up to 935 pound-feet of torque. Compare that to a Chevy Silverado HD equipped with the 6.6-liter L5P GM, which gets up to 910 pound-feet of torque.
Towing capacity largely depends on the truck, but again, Ford takes the lead. GMCs with the L5P max out at around 23,300 lbs., while Ford trucks with the latest Powerstroke can tow up to 34,000 pounds.
Horsepower is what allows you to accelerate when towing. It's not as important as torque in terms of towing capacity, but it will come in handy when you need to get your vehicle moving from rest, especially if you use your pickup truck for work. You should be able to accelerate easily at all speeds to make sure you can get where you need to go.
The latest Duramax and Powerstroke diesel engines are pretty much the same when it comes to horsepower. The Ford 6.7L engine gets up to 450hp, while the 6.6 L5P GM gets up to 445hp. This has been true ever since the two manufacturers started competing with one another, so don't expect this to change any time soon.
Just like towing capacity, fuel efficiency depends on the model year and truck build. The smaller the engine, the better the fuel efficiency, so consider going with a lighter-duty truck to save on fuel. The same goes for two-wheel drive vs. four-wheel drive. Keeping your vehicle light will save you money at the pump.
The 6.7 Powerstroke can get up to 30 mpg on the highway and 22 mpg in the city. Meanwhile, the Duramax 3.0L Turbo-Diesel I-6 engine for the 2020 GMC Sierra 1500 can get up to 30 mpg on the highway and 23 mpg in the city, giving Ford a run for its money. Meanwhile, the Chevy 6.6L Duramax Diesel gets anywhere from 17 to 19 mpg in the city.
However, the winner in this category would be the 2020 Chevy Silverado 1500 with a 3.0L Duramax turbo diesel engine. The 2WD model gets up to 33 mpg on the highway and 23 mpg in the city. If fuel efficiency is your biggest concern, this is as good as it gets, but the 6.7 Powerstroke is a close second.
Both engines are known for their reliability, but they come with different features that can affect vehicle performance.
The 6.6L Duramax comes with cast-aluminum cylinder heads and a cast-iron cylinder block, while the 6.7L Powerstroke comes with a compacted iron graphite block. There are a few things to keep in mind when choosing the materials for a diesel engine. Aluminum engines tend to be lighter and have a better heat transfer rate to help the coolant reduce the temperature of the engine, which reduces wear and tear. Keeping your truck light will also improve fuel efficiency. While heavier, iron engines tend to be more durable and won't expand as much under extreme heat.
The Duramax uses an Allison® 1000 6-speed automatic transmission, while the Powerstroke uses a torque-shift transmission for better handling at low speeds.
Getting your diesel engine started in the winter is always a concern. The Duramax uses a special cold-start system to improve engine performance in cold weather. But the Powerstroke has it beat with its instant glow plugs. All diesel trucks use glow plugs instead of spark plugs to trigger the combustion process. They heat incoming air and fuel to make sure it reaches the proper temperature. Powerstroke's glow plugs are known for helping drivers start their engines on a cold day.
Both diesel engines are compatible with B20 biodiesel fuel. They both use an exhaust gas recirculation system to reduce NOx emissions, and they each use a variable geometry turbo for improved compression rates, but the Powerstroke uses a Garrett Single Sequential Turbo, which uses two compressor wheels instead of one for a more reliable boost.
Reliability and Maintenance
Both the 6.6 Duramax and the 6.7L Powerstroke are known for their reliability. GMC says their engines should last up to 500,000 miles, while Ford says their engines can last anywhere from 300,000 to 500,000 miles based on driving conditions.
When choosing a diesel engine, you need to consider more than just the brand. Previous versions of the Duramax and Powerstroke aren't as reliable as the newer models.
If you are using the 6.0L Powerstroke engine, remember to replace your injection pressure regulator (IPR) valves regularly as the FICM is known to fail.
Older engines are also known to have exhaust problems. If the gasket heads fail, they could leak debris and other fluids into the fuel.
Regardless of which type of engine you choose, replace both of your diesel particulate filters often to keep your fuel system as clean as possible.
Images:
sommai damrongpanich / Shutterstock.com
josefkubes/ Shutterstock.com
Photology1971/ Shutterstock.com